As more enterprises move to the cloud and are focused on transforming their digital environments, our highly secure, carrier-neutral "Dream Centers" offer optimal Hybrid IT infrastructure solutions that provide Enterprises complete peace of mind.
Dr. Cash is the James E. Robison Professor and Senior Associate Dean, Emeritus, of the Harvard Business School, where he first joined the faculty in 1976, became the first tenured African-American in 1985, and retired in 2003. He taught in all the major HBS programs, and served as Chairman of Baker Library, Chairman of the MBA program and Chairman of the Harvard Business School Publishing Company at various times during his tenure at the school. Dr. Cash participates on several public, private and not-for-profit boards, including Chubb Ltd., The Boston Celtics, Grain Management and The Smithsonian National Museum of African American History and Culture. In the past he has served on the Boards of Walmart, General Electric, Microsoft, Sprint, Scientific Atlanta, State Street Corp, Alcon Labs, Knight Ridder, Tandy, Partners Healthcare, Mass General Hospital, The Gardner Museum, The National Association of Basketball Coaches Foundation and the Boston Museum of Science. On a five-year rotating basis, he serves as a Director for early-stage enterprise technology companies. To facilitate the identification of these companies he serves as an Advisor to General Catalyst Partners. Dr. Cash holds a BS in Mathematics from TCU, a Master of Science in Computer Science from Purdue University's Graduate School of Mathematical Sciences; and a Doctor of Philosophy in Management Information Systems (MIS) and Accounting from Purdue University's Krannert Graduate School of Management.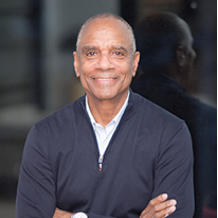 Kenneth I. Chenault is the chairman and a managing director of the venture capital firm General Catalyst. As a managing director, he focuses on investing in fast-growing companies that have the potential to become large, fundamental institutions. Prior to joining General Catalyst, Chenault was chairman and CEO of American Express Company, a position he held from 2001 to 2018. He joined American Express in 1981 as director of strategic planning and served subsequently in a number of increasingly senior positions, including vice chairman and president and chief operating officer, until his appointment as CEO. Upon Chenault's retirement from American Express, Warren Buffett, the company's largest shareholder stated, "Ken's been the gold standard for corporate leadership and the benchmark that I measure others against." Chenault serves on the boards of Airbnb, Berkshire Hathaway, Chief, Guild Education, and the Harvard Corporation. He also serves on the Board of Governors of the NCAA. Chenault is on the boards of numerous nonprofit organizations, including the Smithsonian Institution's Advisory Council for the National Museum of African American History and Culture, the National 9/11 Memorial and Museum at the World Trade Center, Bloomberg Philanthropies, the Council on Foreign Relations, and the Human-Centered Artificial Intelligence Advisory Council at Stanford University. He also serves on the board of trustees for NYU Langone Health. Chenault holds a BA in history from Bowdoin College and a JD from Harvard Law School.
Since 2004, Dr. Michael L. Lomax has served as president and CEO of UNCF, the nation's largest private provider of scholarships and other educational support to African American students. Under his leadership, UNCF has raised more than $3 billion and helped more than 110,000 students earn college degrees and launch careers.  Annually, UNCF's work enables 60,000 students to go to college with UNCF scholarships and attend its 37 member HBCUs. At UNCF's helm, Dr. Lomax oversees the organization's 400 scholarship programs, which award 10,000 scholarships a year.  He also launched the UNCF Institute for Capacity Building, which helps UNCF's members become stronger, more effective and more self-sustaining. Aside from UNCF, Dr. Lomax serves on the boards of the KIPP Foundation, America's Promise, Teach for America and the Studio Museum in Harlem. Before joining UNCF, Dr. Lomax was president of Dillard University in New Orleans and a literature professor at UNCF-member institutions Morehouse and Spelman Colleges.  He also founded the National Black Arts Festival, was a founding member of the Smithsonian Institution's National Museum of African American History and Culture (NMAAHC) and served as chairman of the Fulton County Commission in Atlanta, the first African American elected to that post.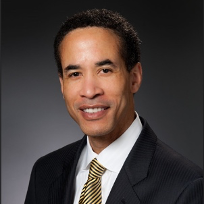 Charles Phillips is a Managing Partner and co-founder of Recognize, a technology growth equity firm. Before founding the fund, Mr. Phillips operated as Chairman of the Board of Directors at Infor, the world's third largest provider of enterprise software applications. Mr. Phillips has also served as President of Oracle Corporation and a member of its Board of Directors. During his seven and a half year-tenure, the company tripled in size and successfully acquired 70 companies. Prior to Oracle, Mr. Phillips was a Managing Director in the Technology Group at Morgan Stanley, where he was an Institutional Investor All Star for ten consecutive years. Before his Wall Street years, Phillips was a Captain in the U.S. Marine Corps in the 2nd Battalion, 10th Marines artillery unit. Currently, Mr. Phillips serves on the Boards of Viacom Corporation, Santander Bank, Apollo Theater, BENS (Business Executives For National Security), Jazz at Lincoln Center, the NYPD Foundation, the United States Air Force Academy Endowment Fund, The New York City Public Library, and The Posse Foundation. Phillips also served on the President's Council on Jobs and Competitiveness, and is a member of the Council on Foreign Relations. Phillips holds a BS in computer science from the U.S. Air Force Academy, a JD from New York Law School, an MBA from Hampton University, and honorary doctorates from several universities. He is also a member of the Georgia State Bar.